Do you know what is the most challenging thing in this world? No, it's not watching a horror movie. It's to find the right gift for your loved ones. Indeed! It is the most challenging task and there are no hacks to crack this code.
To get something that someone likes is a bit difficult and to get that in your budget further complicates the situation. But, do you know, there is one thing which you can give to your loved ones without even thinking twice about it. Spoilers ahead. We are talking about the Gift of 'Comfort'! Gift a pillow that provides ultimate comfort to your loved one so that they can sleep like a baby every night.
Pillow is one gift that everyone loves to receive because nothing is better than enjoying a good night's sleep. Sulking all through the day without proper sleep can be the worst thing, but waking up with fresh mood everyday can always lead them to remember you every morning.
So we have compiled a list of 7 reasons why a Pillow will be Best Gift and your choice will be cherished forever by your loved ones. Dive in-
1. For uninterrupted sleep:
Comfortable sleep is a must in today's urbane life and a majority of Indians are missing out on it. When you gift your loved ones a pillow, it establishes a strong point that you care for them as no one can ever do.
If you don't want your gift to be passed on to someone else or kept in the cupboard then my friend a pillow is the perfect gift. A pillow is a unique and most useful gift which comes in your budget as well as used by the receiver regularly.
2. Less colour option, less confusion:
Unlike clothing and accessories, pillows are available in fewer varieties. Simple colour, not much trouble is your go-to gift solution. It saves you lots of time as well as there is no doubt that the receiver will like the design or not.
To avoid confusion and to choose the right shade of colour, you can pick the ideal pillow colour, which is white. The receiver can always cover the pillow in matching pillowcases as their bedsheets.
3. One size fits all:
Like colour or design, you don't have to worry about the size. The standard size pillow goes well with every kind of bed. It doesn't matter that they have a single size mattress or a king size mattress, it will compliment each.
4. There is no disliking factor:
It is not compulsory; the receiver would like the gift. Sometimes, there is a choice factor that comes in when you gift footwear, clothing, accessories, or any other gift but, in case of a pillow, there is no such factor involved.
5. Your gift will be loved:
Pillows are amazing. It is like a cuddling buddy and that is the reason the person who is picky about things will like it too. There is no disliking factor that comes between the receiver and your gift.
6. You can go online:
It would be one of the most straightforward tasks to gift someone pillow. The online platform has made it easier for people. Online shopping gives the comfort of getting the gift delivered from your home to your loved one's home.
The tension of searching from shop to shop will not be the case. Many beautiful platforms have made it possible for you to gift-pack the pillows and deliver it to the desired destination in the shortest interval time. It is also a kind of gift which will be delivered quickly as the gift is already ready in the store. So, go to www.sleepspa.in and order one now.
7. It helps to build a good relationship:
It will showcase your care for the person. It will make every night experience beautiful. A pillow also helps to reduce the pain of the neck or back
Are you convinced? So, go and buy a soft and comfortable pillow from Sleep Spa Mattress. The company offers the best pillows online at affordable rates. So, gift and enjoy all the word of praises.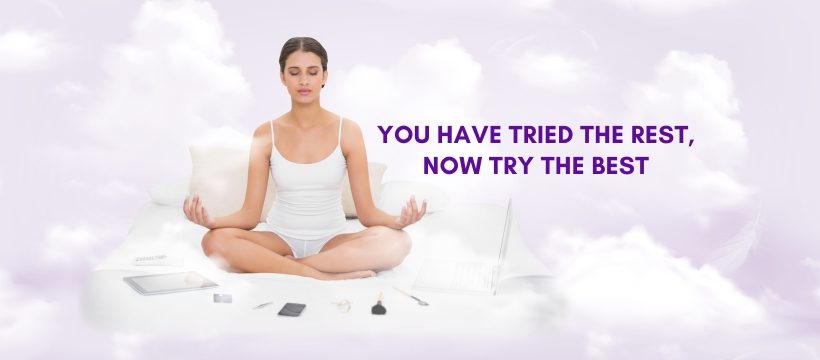 For more details, visit: www.sleepspa.in/
You can also Call/Whatsapp on +91-9837058451 and get assistance in choosing the right mattress.
To know about Sleep Spa offers, sleep tips product launches and mattress coupon codes, Follow us on-