India has entered phase 3 of the COVID-19 lockdown. Together we are fighting the pandemic by practicing social distancing and staying home. Almost all the workplaces have switched to work from home (WFH) to eliminate the scope of their employees getting infected and spreading the virus. However, working from home is not as easy as it seems because you are keep getting distracted. You are distracted from your smartphone, the whistle of the pressure cooker from the kitchen, network interruption, and the list is long.
Here are a few apps that may help you to manage your work and complete it on time without any distractions.
1. Google Meet
There are things that require discussion and interaction before there are put to place, for example-Your boss might need an urgent team discussion. Google meet helps everyone to put in the meeting points in the final document, share screen, write, send and feel like you are actually working in one space.
Additionally, you can be connected with your colleagues and friends in office and gossip about the current work structure. Avoid using apps that have privacy issues or do not have a good interface.
2. Noisli (Focus)
Working at home makes you less focused and motivated. The environment is cozy plus you get extra work like cooking, washing, etc.
While you do work-related research, you open a different tab and start looking for something else because of a lack of concentration. Noisli will help to get rid of annoying noises and create a pleasing audio environment. It mixes various sounds and provides the perfect sound ambiance tailored for better concertation and relaxation.
3. Dropbox
Files or documents that are big or more than 25 Mb are difficult to share via email-id and the quality of the document is affected when sent through Whatsapp. Dropbox is a go-to-app for people who need to sync the documents with different people and want to share files, photos, or anything that requires amendment or changes or suggestions.
You can backup all the important files. Moreover, you can just share the link with them and they can easily view, edit or download.
4. Break Reminder
For those who don't have a good back pillow or a comfortable mattress (if you are working from home), then you might surely be facing spinal and back problems because of long hours of sitting. You need to take breaks at regular intervals from your work. Resting allows you to keep yourself focused. Break Reminder app will manage your work time and will set a nice schedule for work with small stretching breaks.
5. Slack
Work together with your team. Make a list of work to be done at a given time with Slack. It further allows you to manage live communication, integrate your work apps, message anyone in your team, get notification of changes in work, share edited documents and many more.
Make work from home easy, focused, and productive. Get better concentration with these apps and also get incentives while staying at home.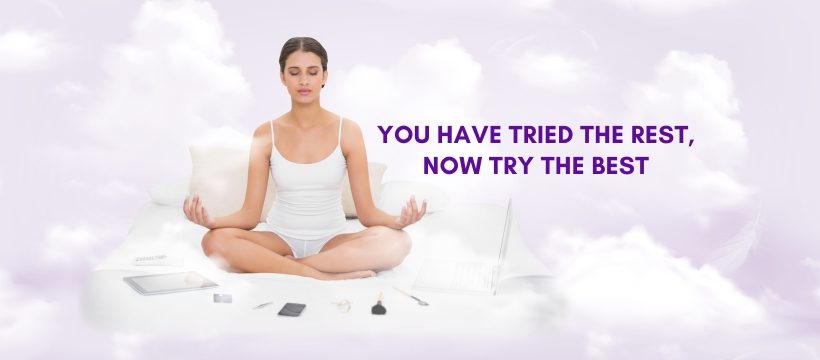 For more details, visit: www.sleepspa.in/
You can also Call/Whatsapp on +91-9837058451 and get assistance in choosing the right mattress.
To know about Sleep Spa offers, sleep tips product launches and mattress coupon codes, Follow us on-